Kibler Valley Post Office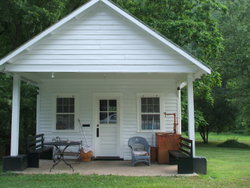 Route 648
Ararat, VA 24053
Phone: 276-251-5055
Fax: 202-547-0164 2nd number
Contact: Ilene Epperson

This is a picture of the Kibler Post Office took on July 12, 2009 by Tom Bishop. Located on Kibler Valley Road, near the communities of Claudville and Ararat. Directions: Follow Route 103 to the Claudville community and take Route 773, Ararat Highway, then turn on Kibler Valley Road.
· Antiques
· Area Attractions
· Historical Sites
· History