Stanburn Winery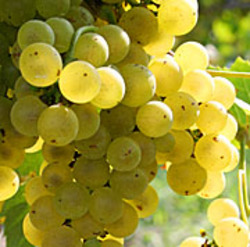 158 Conner Lane
Stuart, VA 24171
Phone: 276-694-7074
Contact: David Stanley
Email: info@stanburnwinery.com
Website: www.stanburnwinery.com

Since 1999, the Stanley family has owned and operated an 11-acre vineyard in scenic, rural Patrick County, Virginia. They added a winery in the fall of 2010 and have been making award-winning wines since.

Stanburn winery produces 40-50 tons of grapes including Chardonnay, Traminette, Cabernet Franc, Vidal Blanc, and Barbera. Come to their tasting room to try any of their 11 wines. The Vidal Blanc, Chardonnay, and Traminette are dry white wines. They bottle two semi-sweet wines called Highly and Bull's Blush. Their dry red selection includes Cabernet Franc, Chambourcin, Big A Red, and Barbera. And their sweet wine offerings are Meadow Breeze and Poorhouse.

Open weekends from April through mid-December, Saturdays 12noon-6pm and Sundays 1-5pm. Other times by appointment.
· Area Attractions
· Vineyard
· Wine Tasting
· Wineries