Slate Mt. Presbyterian Church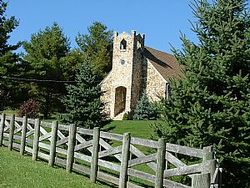 Blue Ridge Parkway MP 173
Meadows of Dan, VA 24120

Phone: (540) 745-9300

Constructed of native stones from the Blue Ridge Mountains, the beautiful rock church is one of the six rock churches built in the first half of the 20th century under the leadership of Rev. Bob Childress. Made famous by the book The Man Who Moved a Mountain by Richard C. Davids (1970), these historic-but-active churches stand as living testimony to the spirit, faith and grit of the mountain people.