Chamber News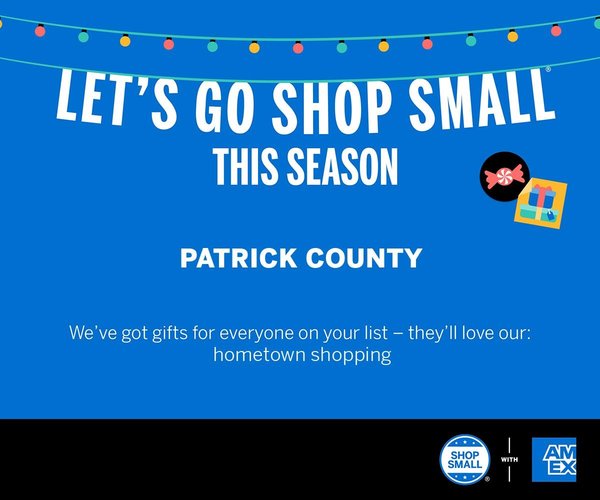 Small Business Saturday November 27th
November 8, 2021
Shop at our local stores on Saturday November 27th!
Small business Saturday is about more than just shopping at local stores.
It's about celebrating and sharing the small business that are part of our lives-from corner stores, to family-owned eateries to vendors at the farmers' market.
They're the places we call or own and can't imagine living without.
It's these businesses and the people behind them that make our communities unique. And when they succeed, we all do.
Small Business Saturday was created in 2010 to help support small businesses and the communities that we love. Since then, it's become a holiday shopping tradition that leaves many feeling inspired to Shop Small year-round.
SO this November 27th, invite your friends, family and customers to shop small with you and share their favorite places.
Many of our local Patrick County Shops will be open on Saturday November 27th with specials and sales.