Chamber News
National Farmers' Market Week - August 7-13, 2022
August 4, 2022
Come out and support National Farmers' Market Week -- August 7th through August 13th in Patrick County. Fairy Stone State Park will host their Monday Market 5 PM until 7 PM. The Stuart Farmers' Market will be available on Friday 8 AM until 12 PM. Enjoy fresh fruits, vegetables, baked goods, etc.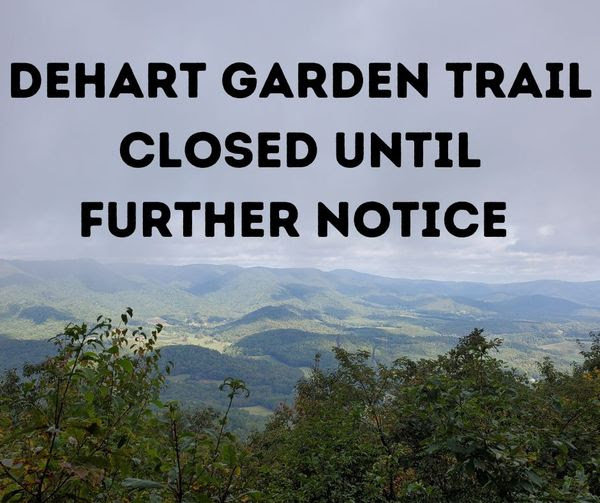 Dehart Garden Trail Closed Until Further Notice
June 30, 2022
DeHart Botanical Garden Trail closed until construction is complete.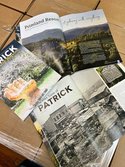 June 22, 2022
Check out the new Patrick County Magazine Spring/Summer Magazine now online! . . . read more
Upcoming Events

Feb 1-Dec 31:
Artist Craig Richards to host Painting Classes at The Arts Place
502 N Main Street - PAINT WITH CRAIG RICHARDS. Artist Craig Richards will host painting classes for anyone interested on Sundays, 2-4 PM, Studio Loft, The Arts Place of Stokes, Danbury, North Carolina. Class instruction is FREE. Text to reserve a spot (336) 655-4888. . . . learn more

116 W Blue Ridge Street - PATRICK COUNTY LIBRARY UPCOMING EVENTS/PROGRAMS: CASTLE PARTY Last year our StoryTime Castle party was virtual due to the pandemic. This year we are hoping (and planning) for a more normal celebration on Saturday, April 30th. Contact us for more information as the time approaches. BOOKMOBILING WITH GAYLE WAGONER Gayle Wagoner is our new bookmobile coordinator! Tammy Cope left to become the branch manager of the Martinsville library in November (Congrats Tammy!) and Gayle took over the job of driving Miss Lady (our bookmobile has a name, of course) to our far flung patrons all over Patrick County. Gayle is especially loving her interactions with the kids at the primary and elementary schools! She already has tales to tell. STORYTIME WITH SAM Samantha (Sam) Edmondson is our new Children's Programmer at the Patrick Library. Sam had been working with Gayle and Tammy on many children's programs for the past few years. Sam also started and runs our Lego program. LIBRARY AND SEED GARDEN The Patrick County Master Gardeners are really making our library "bloom!" This spring they will begin planting in the newly created Educational Garden, located next to our entryway and their new Seed Library has already "taken root" in the building. LEGO CLUB: Mondays, 4:30 PM - 5:30 PM. STORYTIME: Tuesdays, 10:30 AM - 11:15 AM (Runs September through May) SUMMER READING: Starts in June. LIBRARY BOOK CLUB: 2nd Thursday of the month, 5:00 PM - 6:00 PM. MYSTERY BOOK CLUB: 3rd Tuesday of the month, 5:00 PM - 6:00 PM. OPEN ART STUDIO: 3rd Thursday of the month, 1:00 PM - 3:00 PM . . . learn more

116 W Blue Ridge Street - CASTLE PARTY Last year our StoryTime Castle party was virtual due to the pandemic. This year we are hoping (and planning) for a more normal celebration on Saturday, April 30th. Contact us for more information as the time approaches. BOOKMOBILING WITH GAYLE WAGONER Gayle Wagoner is our new bookmobile coordinator! Tammy Cope left to become the branch manager of the Martinsville library in November (Congrats Tammy!) and Gayle took over the job of driving Miss Lady (our bookmobile has a name, of course) to our far flung patrons all over Patrick County. Gayle is especially loving her interactions with the kids at the primary and elementary schools! She already has tales to tell. STORYTIME WITH SAM Samantha (Sam) Edmondson is our new Children's Programmer at the Patrick Library. Sam had been working with Gayle and Tammy on many children's programs for the past few years. Sam also started and runs our Lego program. LIBRARY AND SEED GARDEN The Patrick County Master Gardeners are really making our library "bloom!" This spring they will begin planting in the newly created Educational Garden, located next to our entryway and their new Seed Library has already "taken root" in the building. LEGO CLUB: Mondays, 4:30 PM - 5:30 PM. STORYTIME: Tuesdays, 10:30 AM - 11:15 AM (Runs September through May). SUMMER READING: Starts in June. LIBRARY BOOK CLUB: 2nd Thursday of the month, 5:00 PM - 6:00 PM. MYSTERY BOOK CLUB: 3rd Tuesday of the month, 5:00 PM - 6:00 PM. OPEN ART STUDIO: 3rd Thursday of the month, 1:00 PM - 3:00 PM. . . . learn more
| | |
| --- | --- |
| | Chamber Event |
Adventure Map