Chamber News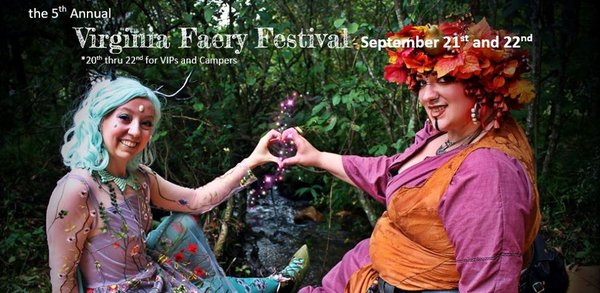 The 5th Annual Virginia Faery Festival
September 16, 2019
Once Upon a Time, the world was full of magic and wonder. All manner of beasts roamed the lands and fae and humans co-existed. Dwarf and gnome, nymph and sprite, occupied the depths of the forests, fern-laden embankments, and sunbathed hillsides. Once Upon a Time, the world was full of magic and wonder. And it still is…
The Virginia Faery Festival: Fairies, and Vikings, and a Mermaid, oh my!
Once Upon a Time, the world was full of magic and wonder. All manner of beasts roamed the lands and fae and humans co-existed. Dwarf and gnome, nymph and sprite, occupied the depths of the forests, fern-laden embankments, and sunbathed hillsides.
Once Upon a Time, the world was full of magic and wonder. And it still is…
Welcome to the Virginia Faery Festival.
Join us at the 5th Annual Virginia Faery Festival, September 21st and 22nd at Spirithaven in Stuart, Virginia. The Virginia Faery Festival started 5 years ago as a way to give back to the community by creating an event that incorporates the venue owners' love of fantasy and magic by turning it into reality for the young--and simply young at heart--of Patrick County. Now in its fifth year, the Festival has a ton to offer its participants, including workshops where patrons can learn how to make dream catchers with our resident Dreams Faery and games with our ornery Vikings, woodland survival skills, painting, tie-dye, wand-making, and various performance arts. Festival goers will also have the opportunity to observe our wonderful performers. This year, Virginia Faery Fest boasts incredible musicians, fire spinners, magicians, dancers, aerialists and acrobats, faeries, a mermaid, a children's craft tent, vendors, food, and much more!

Spirithaven hopes to be able to donate a portion of the proceeds of this event to benefit arts in Patrick County Public Schools in the near future.
Contact Stephanie Howard at Stephanie@SpirithavenEvents.com, 888.670.9082, or visit our website: VirginiaFaeryFestival.com for more information.